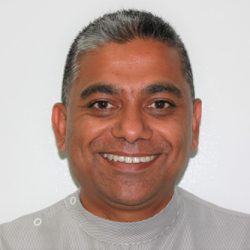 Dr Priyesh Shah
Principal Dentist
Dr Priyesh Shah is a graduate from the University of London (1999). Since graduation, Priyesh has worked in general practices in the UK and Brisbane where he has gained a wide range of experience in the dental field. He has also worked closely with specialists in various fields to increase his own development.
He has taken further training in Orthodontics and Dental Implants and continues to broaden his skills in all new dental treatments by attending various courses and seminars throughout the year.
In 2006, Priyesh, together with his family moved to a new life in Brisbane where he and his wife had visions of bringing up their 2 children in a more relaxed and warmer climate and to fulfil their personal ambitions. One of which was owning their dental practice. An opportunity came up to purchase Southside Friendly Dental Care and Priyesh felt it was the type of practice where he could develop his skills and adhere to the morals and beliefs that he had built up during his working life.
Priyesh aspires to provide value for money, honest, ethical & high quality dentistry because ultimately "IT'S ALL ABOUT YOU" !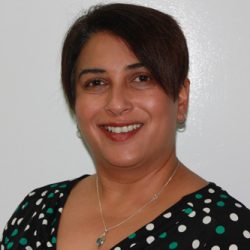 Amisha Shah
Practice Manager/Director
Amisha is Dr Shah's wife and a Director at SFDC. When Dr Shah began pursuing his dream of managing his own dental practice, Amisha came on board the dental profession. She now helps manage the day to day running of the practice and is continuing to improve her knowledge of the dental world.
12 years in, she is still enjoying the challenges of business and dental, a world apart from the teaching career she left behind. Amisha graduated with an Honours Degree in Education, Geography and Physical Education a qualification that guided her to a career in the classroom teaching Grades 3 to 6 in the UK for over 10 years.
Amisha has a keen interest in Tennis and is inspired by Roger Federer. She also follows her beloved Liverpool FC in the EPL soccer league and enjoys spending time travelling with Dr Shah and their 2 children.
Amisha and Dr Shah strive to be excellent role models to their children and hope to inspire them to be 'The best they can be'.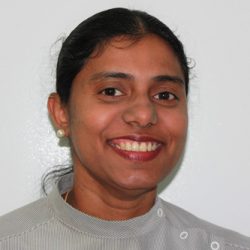 Dr. Divya Nair
DENTIST
Divya joined SFDC in November 2015 and has been an asset. She believes in providing holistic, patient centred care with a high degree of empathy and professionalism. Divya brings with her over 7 years of Australian and Overseas experience and has a special interest in Oral Surgery, Rotary Endodontics and Removable and Fixed Prosthodontics. Her goal is to continually update her skills and strategies to provide the highest quality of patient care.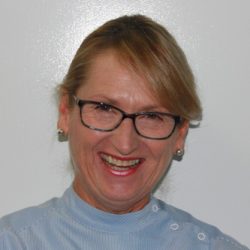 Sue O Day
Senior Coordinator
When the oportunity arose for a position at SFDC, I was excited, as working in the dental industry was always an area that I was interested in. I am looking to further my career and development through studies which will enable me the skills to better serve our patients. The area of my role as a dental assistant that gives me much staisfaction is meeting our patients and making their experiences at SFDC a postive one. My goal is to have a greater understanding of the dental industry and to have the skills, knowledge and experience to deliver exceptional assistance to the Dentist and our patients. My Interests outside of Dentistry are Dragonboat racing. It keeps me fit and gives me an opportunity to meet new people and get outdoors.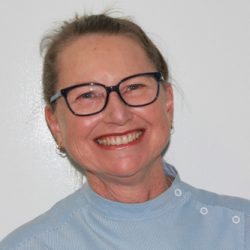 Pam Richards
Dental Assistant
Pam started a career as a Dental Assistant in the late 70's at a Dental Therapist training centre treating school age children. She loved the job, but in the early 90's a career change was coming. Three children and over 20 years later, Pam felt it was time to re-enter the work force. SFDC gave her the opportunity to once again work in a field she thoroughly enjoys. Pam states "It has been a huge learning curve but everyone has been very patient, encouraging and of course friendly!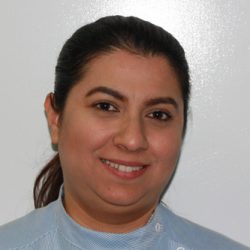 Rose Zazai
Dental Assistant
Rose is the new addition to our dental practice. With a Certificate III in Dental Assisting, She is very excited to join the team and has brought with her more than 4 years of dental assistant experience. She has worked at different places with various dentists and therefore has some valuable knowledge and expertise. She loves to spend time with her hubby and 3 kids and love doing outdoor activities.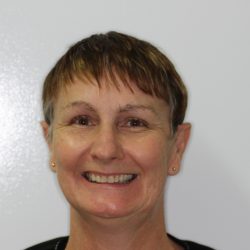 Lisha Sheehy
Dental Assistant
Hi my name is Lisa & I am the newest member at SFDC. I have spent approximately 20 years in the dental field and still enjoy the challenges it brings. My career started in NZ where my family and I moved to in 1994 from England and was home for 15years. Our journey then brought us to Australia and we have been here ever since. My interests are taking photos, listening to music and watching movies, I am also looking forward to being able to take our new puppy to the beach. My goal is to make our patients feel comfortable and have a pleasant experience when they come to their appointments.