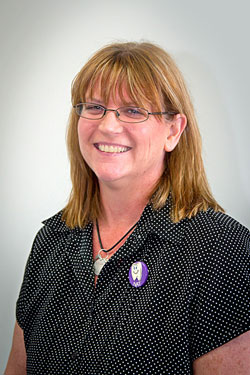 05 Feb 2018
Does it hurt???
Well now, let's narrow down the question a little shall we?Does 'what' hurt specifically?
Tripping over and stubbing your toe? Yes.
Falling over and breaking a bone? Definitely.
Having a relationship end? Ohhh for sure.
Having your dog accidentally push you fully clothed, into your pool in winter? Don't laugh.. it did happen! But no, that only hurt my pride.
Giving birth? Ohhhh the stories we could tell, but.. let's not go there today.
Going to the dentist? Nope, that doesn't hurt at all.
All you have to do is get into your car, drive to Wishart Square, park in our undercover car park, walk upstairs and enter our wonderfully refreshing air-conditioned surgery, and be greeted by one of our friendly reception staff. Yep, there IS a reason the word 'friendly' is in our name!
Go on, keep reading, this really isn't one huge advertisement! Honest!!
Once there, you'll fill out a form, and then; have a chat! Yep, whether it's Sharon our wonderful Practice Manager on reception that day, or one of our approachable DA's, we'll do our very best to put you at your ease. Hmmmm I'm starting to sound a little like an air-hostess now aren't I? Perhaps I missed my calling *runs off to see what the job criteria for Virgin Airlines is* Nahhh – I'd miss my dogs too much, better stay where I am!
When the bell tolls.. *oops, sorry,* I mean, when your appointment time arrives; Sue, Bec, or myself (Nat) will take you through to the surgery and wait with you until your dentist (Dr Priyesh or Dr Sireesha) comes in. After that, you'll have an examination which may or may not entail x-rays. During this time, you may hear lots of things talked about between us that you don't understand. We call it 'dentist speak'. Don't worry – we'll explain it all to you before you leave. Once your exam is done, you might have a scale and clean (if that was the reason you booked in), or if you've come in specifically to have something treated – then we'll deal with that.
Did any of that hurt so far? Nope.
Sometimes fillings require anaesthetic. Our dentists are exceptionally gentle when giving needles, and if you need to hold the DA's hand during the procedure.. that's quite ok. Just ummm, if you're a big fella, don't break our fingers ok?? We need them for work!
How do I know our dentists are gentle? Because they are our dentists too. Yep, we practise what we preach!
During any procedures that our dentists carry out, we'll say to you to please raise your hand if you're feeling any discomfort. Again people, I do need to stress that when you raise that left hand, please don't raise it in such a way that it might hit the DA (we've been known to hit back!). No, I'm just kidding. Honestly! *well, there's always a first time I guess!!*
At the end of it all, we'll more than likely ask you to have a rinse and spit (see my previous blog for some background on that one!)
Did any of it hurt? Nope.
Yes, there is still the bill to pay, and none of us like that side of things. And there are those of you out there who will say that is the part that hurts the most. Yep, like all things in life, nothing comes free. But I will tell you something for free..
The longer you leave your visits to come see us, the worse any problems are going to get!
So, come on, what are you waiting for? Come in and see us, it really doesn't hurt!
Nat Bowser.